Book Review: The Fine Art of Truth or Dare by Melissa Jensen
Labels: melissa jensen, review, the fine art of truth or dare, young adult
·
at 06:27

Synopsis
Ella is nearly invisible at the Willing School, and that's just fine by her. She's got her friends - the fabulous Frankie and their sweet cohort Sadie. She's got her art - and her idol, the unappreciated 19th-century painter Edward Willing. Still, it's hard being a nobody and having a crush on the biggest somebody in the school: Alex Bainbridge. Especially when he is your French tutor, and lessons have started becoming, well, certainly more interesting than French ever has been before. But can the invisible girl actually end up with a happily ever after with the golden boy, when no one even knows they're dating? And is Ella going to dare to be that girl?
Title: The Fine Art of Truth or Dare
Series: N/A
Author: Melissa Jensen
Genre: YA Fiction, Romance, Contemporary
Published: February 16, 2012
My Rate: ♥♥♥♡♡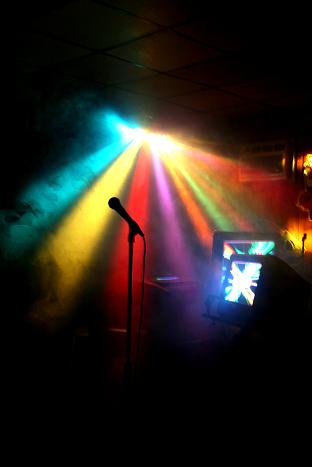 I adore the cover and the fact that Ella talks to her Edward Willing in her study (hilarious, this is hard to explain unless you actually read the book for yourself). I enjoyed reading some parts this book (especially the Edward Willing bit). But unlike so many people in the world, I didn't expect much of this book. I've learned my lesson that not all covers make the book. And I've read so many of the invisible girl meets and falls in love with golden boy stories that I've maybe permanently etched it in my mind to have low expectations for them all.
The protagonist lacked the 'zing' that protagonists should have, no matter if they're dumb, smart, lethal or lethargic. And I'm saying that because this book nicely written, with a lot of humor and wit. But Ella did not do it for me. The personality in the third person POV did not match the protagonist in any way. Well, it doesn't always, but it doesn't have to be this disconnected. Sigh.
Ella is an insecure protagonist, with the right reason though, if I may add. While some people have obesity or braces, she hyper-pigmented scars. But what I don't get is that how she could be a completely different person when she's with her friends and when she's with Alex. Gah, I know we're bound to be different when we're with different people but bah. Also, I found that the romance between them is kind of dull and boring. What kept my interest is her fur ball friends and odd hobby of karaoke.
But I actually halted the read and went on to explore other books midway. Alex is boring. Or maybe it's him and Ella that I find boring. That must be it. Frankie and Ella should've got together instead. Gah. This is My Bestfriend's Wedding all over again, except for the extremely different plotline. Anywho, this book should've been better.
To end, here's a quote from the book.
"Love is one of two things worth dying for. I have yet to decide on the second."